About us
introduction to n-stone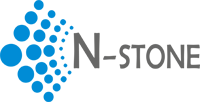 N-Stone has been developing and manufacturing all kinds of functional sports garments since 2002. We own our factory in Foshan, China and we have set up the HK Office in 2007. Having based ourselves on the features demanded by our supporting International Stores and Brands; our Australian designer has created innovative and trendy functional sport garments that are now available to provide all kind of markets; from Kids to Adult & from Leisure to professional.
Our keen knowledge of the sport garment designing and manufacturing has helped us develop variety ranges of sport garments that satisfy the needs of today's clients.
We produce all kinds of Sports Wear including Swimwear, Board Shorts, UV Rash Guard, Floatation Suits, Wetsuits, Aqua Shoes, Fitness & Yoga Wear, T-Shirt, Cap, etc.

Partner with N-Stone, you can enjoy our professional sales service, quality & safe products, on time delivery, supportive development service, etc.
Partner with us, you can have our innovate designs periodically as we will launch new products in every Summer and Winter.
Partner with us, you can have the safety products as our goods meet the update norm in the market.
N-Stone is the appointed MANUFACTURER & DISTRIBUTOR of the Brand Swimsafe, Holo & OZT. These products have been shipped to most of the International Stores; buyers and final users are having greatest satisfaction with our products.
Our service missions is: Energize your life; beyond the boundary of your sport life with Crest.

Offer one-stop shopping & supporting service from basic concept to finished goods.
Professional comments on design, toy safety, engineering & production aspects.
In-depth & detail follow up on development; engineering; production & quality control.
Good quality & best service, yet with competitive prices.
Favorable delivery scheduling.
Prompt & efficient response, reliable & honest working partners.